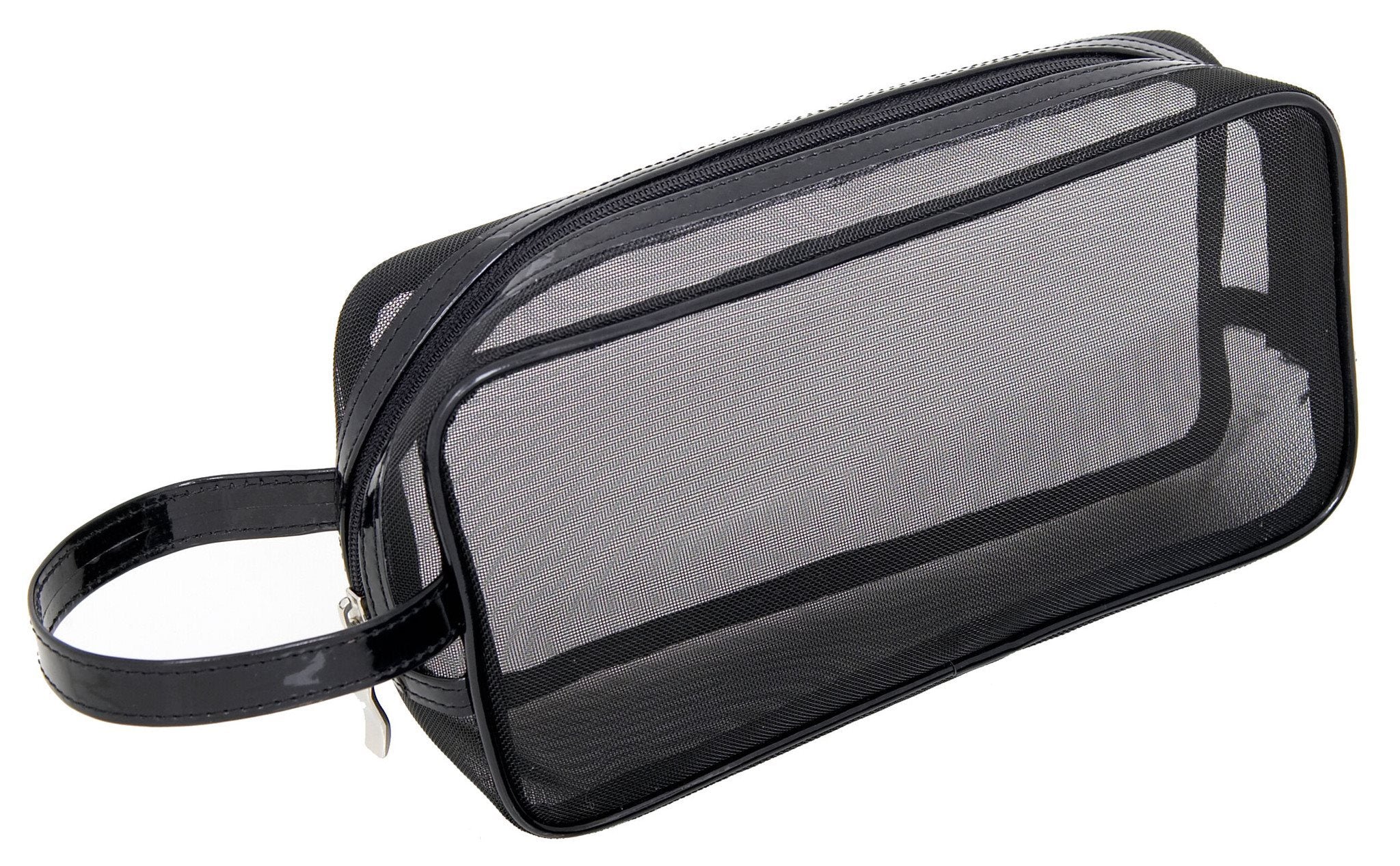 In-stock, ships immediately!
Our chic Black Mesh Makeup Bag is an ideal size and a top seller.
It's large enough to fit all your makeup and our Chic Petite Black Mesh Brush Bag inside it, yet small enough to take with you on the go.
Black mesh is see-through and travel friendly.
Measures 8.5" x 4.5" x 2"