Our Story:
How 13 Became 6!
There's a saying, "Necessity is the mother of invention".
Well... it is also the mother of Mommy Makeup® !
After being professional makeup artist for over 15 + years, I had the privilege to work for and with some of the best brands and talent in the beauty industry... I LOVED discovering new products and figuring out creative, modern, and pretty looks!
THEN I gave birth to my first daughter… And between feedings, and pumpings and diaper changes and doctor appointments and so on and so on, I found that I barely had time to brush my teeth let alone put on my makeup!
— Debra Rubin-Roberts, Founder
About 2 weeks after her birth, my little love ended up taking an extra long afternoon nap. I finally had a few moments to put some makeup on. I lined up all the makeup that I usually wore daily and after I did there were 15 products in front of me - each with its own brush!!
O.M.G! I knew right then and there that I was not going to be able to do all this daily ever again. I like how it all looked but I knew I no longer had the time. BUT I wanted to LOOK like I did.
So... I figured if I needed something fast and easy that gave makeup artist quality results, surely other women did too! And THIS is what inspired me to create Mommy Makeup.
After 2-1/2 years of development those 15 individual products became 6 multi-tasking wonders and my "light bulb moment" became real!
And now my daily makeup reality consists of 6 multi-tasking, time saving, professional, made in the USA products that take about 5 minutes to apply!
Who'd have thought my baby's extra long nap would lead to The Best Beauty for Busy Women!
Thank you for your patronage!
In Beauty and Kindness,
Debra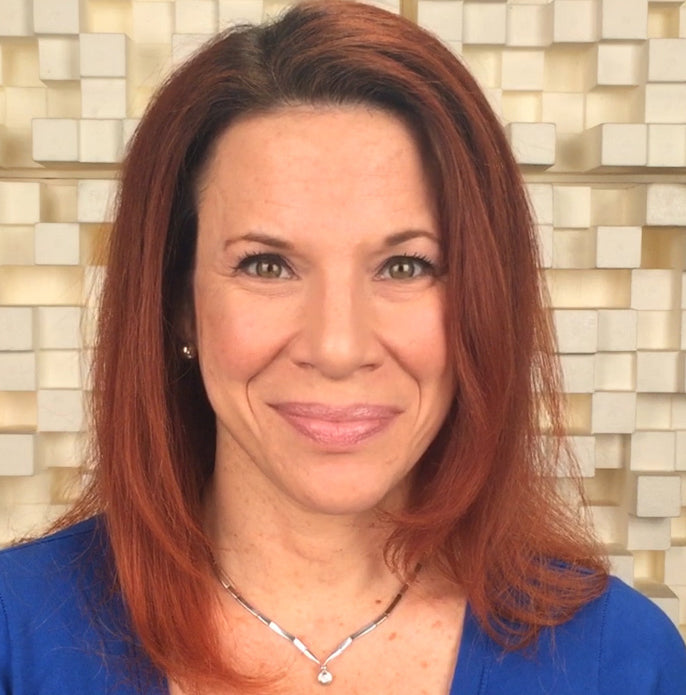 Debra Rubin-Roberts is an Award-winning makeup artist and New York City Mom. She has over 20 years of experience as a professional makeup artist and has worked with some of the best in the cosmetic industry, including: Bobbi Brown, Laura Mercier, Nars, Smashbox, Givenchy, Estee Lauder, Prescriptives.
Her work has been featured in various publications including The Daily News, Avenue Magazine, and Manhattan Bride Magazine.
Her clients include women and men of every ethnicity and celebrities such as Joan Lunden, Rhea Pearlman and Denise Richards.
In addition to being the founder of Mommy Makeup, Debra is a working makeup artist and works on studio shoots, fashion shows (including "7th on 6th"), video and television. Her work has appeared on "60 Minutes" and "CBS Sunday Morning".You may have seen her on E! Entertainment Network and "The Maury Povich Show".
Although her passion is beauty her heart is and always will belong to her two daughters and husband.