All About Concealer and Foundation
All About Concealer and Foundation
Hi! I'm Debra Rubin-Roberts, founder of Mommy Makeup, and we've received a lot of emails lately regarding concealer and foundation.
So I wanted to make a video to clarify the differences and get some of your questions answered.
Mommy's Little Helper Concealer
This incredible concealer works 3 ways!
Wear on the lid as a shadow base or to even out any discoloration
Wear it as an under eye concealer
Use to cover up for blemishes or imperfections on the face
Mineral Dual Powder Foundation SPF15
Mineral Based 4-in-1 PRESSED Powder, Foundation, SPF 15 and Soft Focus Finish All in One!
Pressed mineral foundation
No loose powder mess!
Oil-free, Talc-free, Fragrance-free
Paraben-free, Noncomodegenic, SPF 15
Ideal for sensitive skin
Conditions skin with Vitamins A and E
Beautiful compact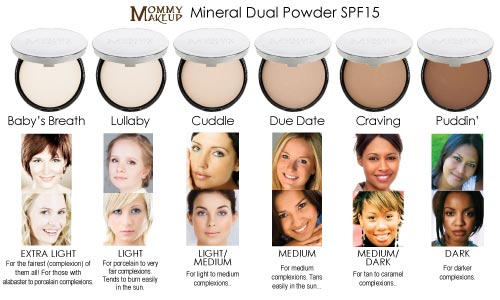 ⭐⭐⭐⭐⭐
I am amazed!!!
Just wanted to thank you. I am a full coverage foundation girl and was quite certain the concealer and powder would be something I would laugh about. Look at the difference it made!!! I still need to perfect my eyes-this was my first time applying the products-but I am THRILLED!!!
Thank you. I am not someone who ever feels pretty. I see all the flaws. But you and your products have made that change a little. What a gift!

Truly Gratefully,
– Laura W.