Lipcolor, Pantyhose and Tights. Oh my!
Which lip product should you choose?
When it come to the phrase, "Coverage", think of pantyhose and tights 😄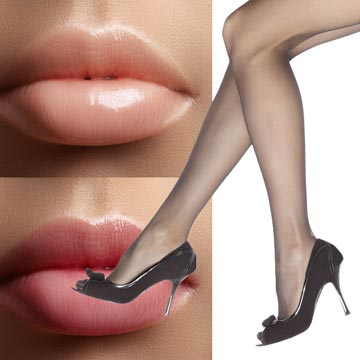 Line Smoothing Lip Gloss is sheer in color and coverage.
Think of the Line Smoothing Lip Gloss coverage like sheer evening pantyhose.
Line Smoothing Lip Gloss contains Brown Algae and Golden Seaweed extract. These ingredients help boost collagen and fill in the fine lines on the lips. This helps lips feel and appear smoother looking (hence the name Line Smoothing Lip Gloss). You can wear Line Smoothing Lip Gloss alone or over our Triple Sticks or Stay Put Matte Lip Cream.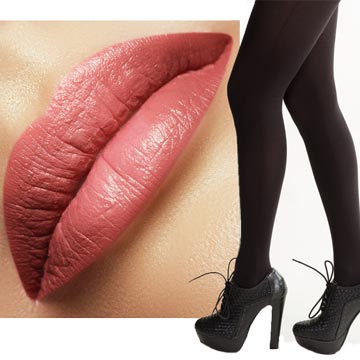 Triple Sticks - Lipstick, Cream Blush and Treatment
Triple Sticks coverage is the equivalent of sheer tights (sheer tights cover your legs but still let your leg's skin show through a bit). They have a medium to full coverage.
Think of Triple Sticks as a long wearing lipstick that is in the convenience of a pencil form. These are also great as a cream blush too! They do not need sharpening. Just roll the bottom up when you need more color.
Triple Stick contain Shea Butter and Cocoa Butter so they are a moisturizing treatment to your lips and cheeks too!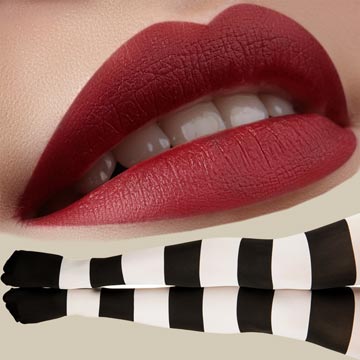 Stay Put Matte Lip Cream - Kiss-Proof Matte Lipstick
A full coverage lipstick is the equivalent of opaque tights.
Stay Put Matte Lip Cream gives full coverage with a matte finish. It's kiss-proof color that lasts all day!
This innovative creamy liquid glides on smoothly & dries to a long lasting matte finish that really stays put! Vitamin E conditions your lips so there are no drying side effects.
All 3 Lip Products are Great...
It just comes down to your mood and choices.
Lipcolor, Pantyhose and Tights.Oh my!