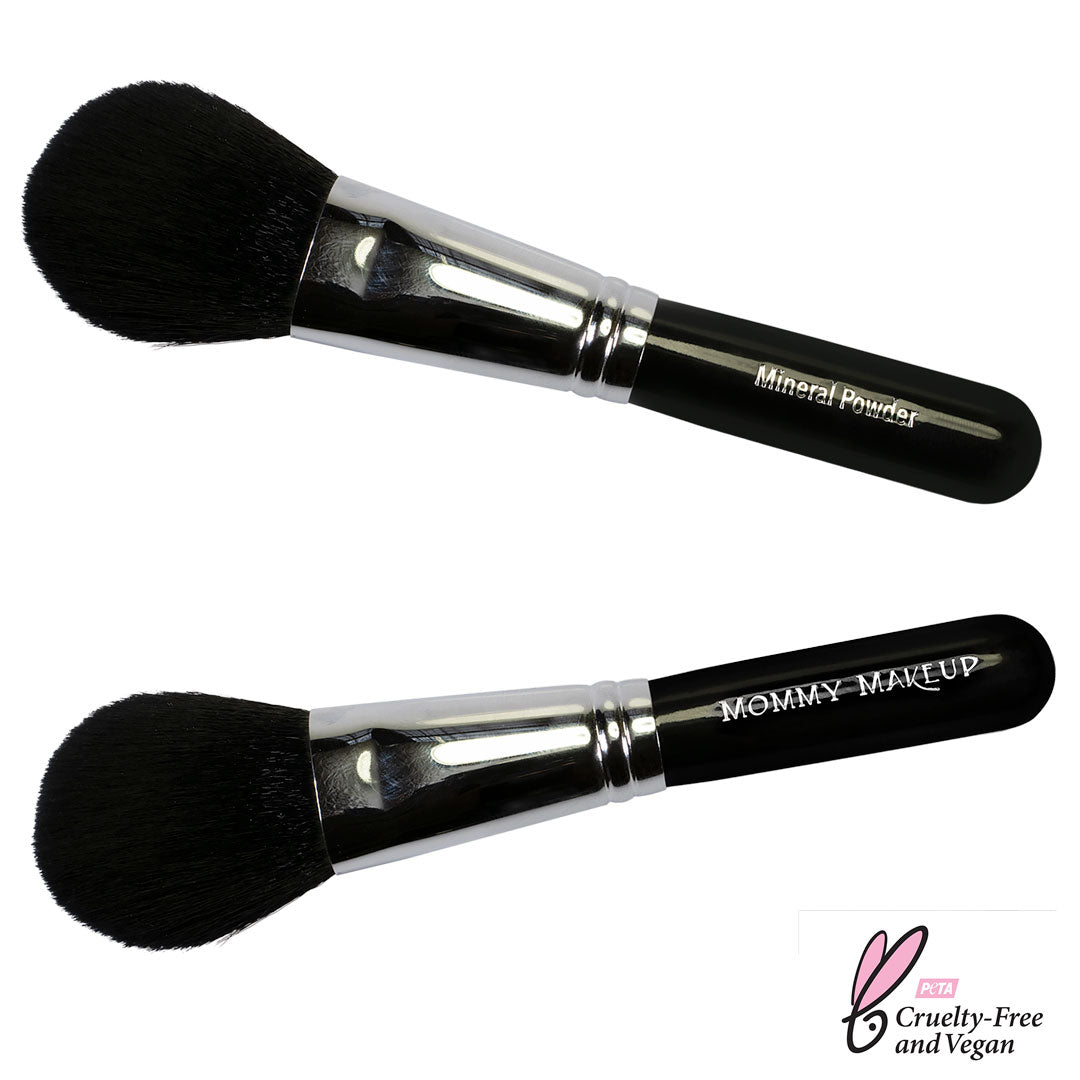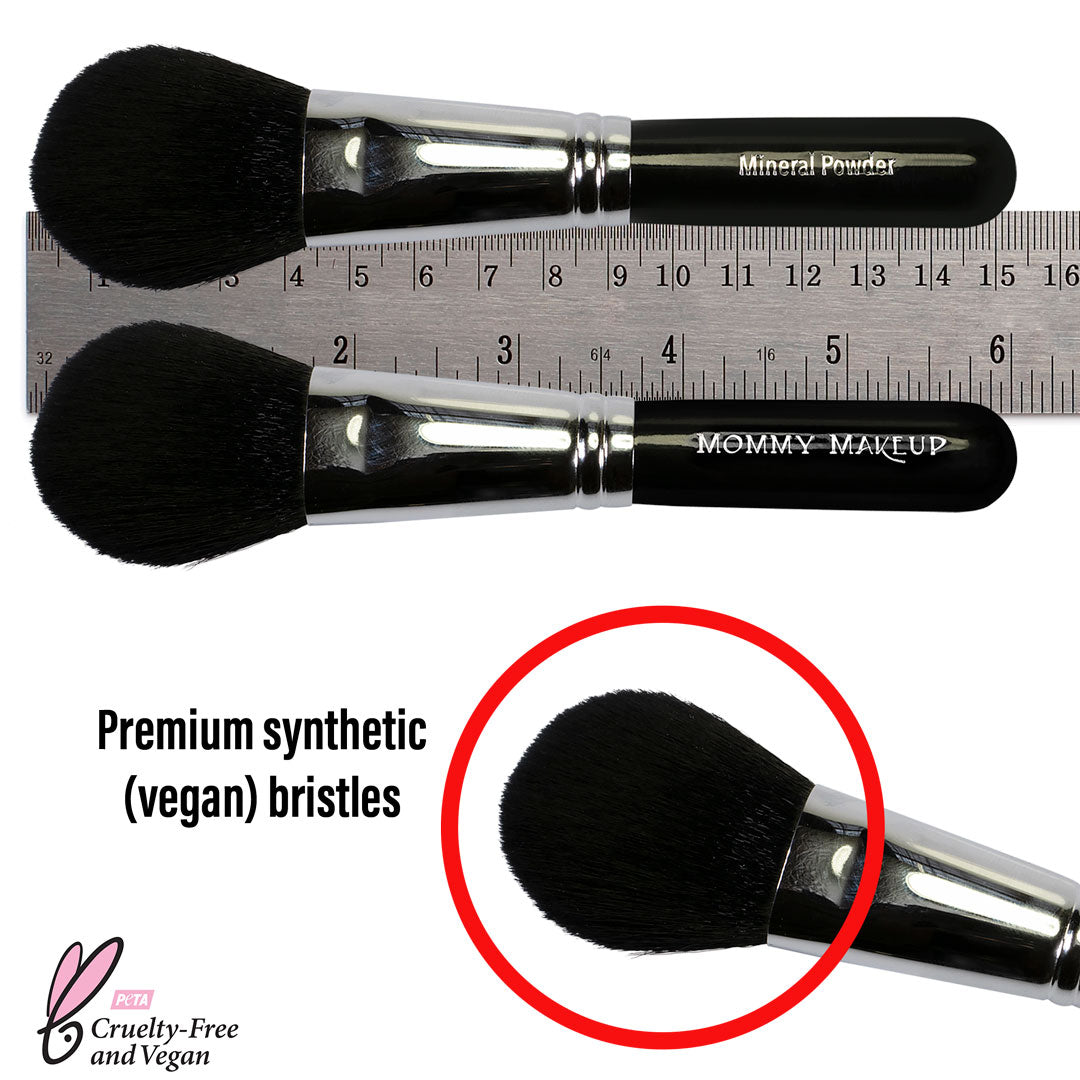 Mineral Powder Brush | Travel Sized, Vegan, Cruelty free

In-stock, ships immediately!
The dome shaped brush head of our Powder Brush deposits just the right amount of pigment and color to your face.
The soft, vegan (synthetic) bristles provide a smooth and seamless application.
Short handled - only 6 inches in length
Hand cut, cruelty free.
Mineral Powder Brush | Travel Sized, Vegan, Cruelty free